Our local mountains: the Pfänder and the Gebhardsberg
The panorama gondolas offer a comfortable means of scaling Bregenz's local mountain, the Pfänder. If you prefer a sportier approach, you might like to make the ascent on foot or by bicycle.
A range of rest points await you once you reach the summit, along with the Alpine Wildlife Park with its chamoises, deer and wild boar and wonderful views over Lake Constance and up towards more than 200 alpine peaks.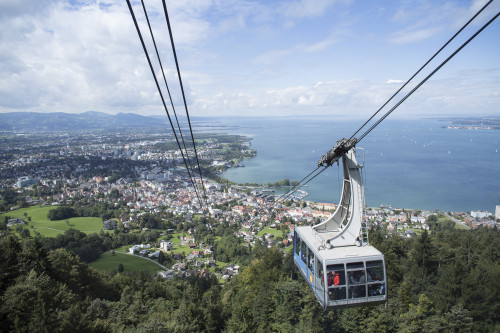 Gebhardsberg
A BAROQUE CHAPEL THAT IS WELL WORTH A VISIT, A MEDIEVAL RUINED CASTLE AND A CHARMING RESTAURANT AWAIT AT THE END OF A ONE-HOUR WALK UP THE GEBHARDSBERG. YOUR EFFORTS WILL ALSO BE REWARDED WITH EXCEPTIONAL PANORAMIC VIEWS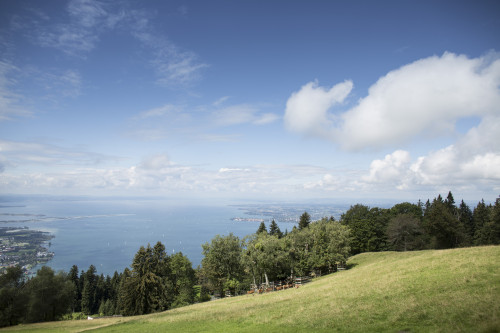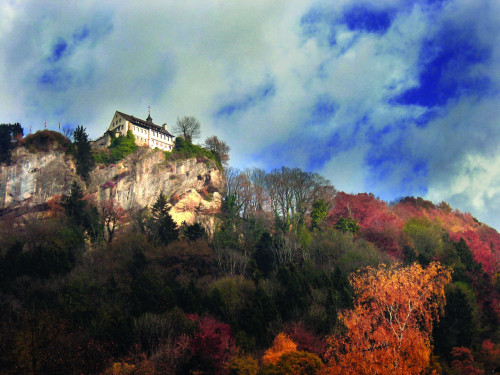 Tip: A mountaintop artistic refuge
DURING THE SUMMER MONTHS, THE FORMER EAGLE STATION AT THE ALPINE WILDLIFE PARK ON THE PFÄNDER IS ONCE AGAIN TURNED INTO AN UNUSUAL EXHIBITION SPACE FOR INSPIRING ARTWORKS PRODUCED BY 22 MALE AND FEMALE ARTISTS.